In early 2009, we learned that a new product called DragonBall Kai would be making its way to Japanese television. With so much inaccurate information floating around the internet (as it tends to do), it made sense to collect research and information from sources that fans knew they could trust in one place. While our home page has always been the best place to keep up with news, having all of the information on this series collected in one central location seemed like an appropriate thing to do.
The purpose of this page is two-fold (beyond simply answering the basic question of "Just what is this Kai thing?"). For starters, we will detail all of the information leaks and discoveries and how they took place. After the series concludes, we will keep a record of important information as it relates to this new product. We have been at the forefront of DragonBall Kai news since it first broke, and we want to remain your number-one source!
The other purpose is to answer the big question: "How could Kai fail?" As it becomes apparent that DragonBall Kai is coming to a close, we will dissect what evidence existed along the way, what concrete reasons may exist, and what we might be able to look forward to in the future.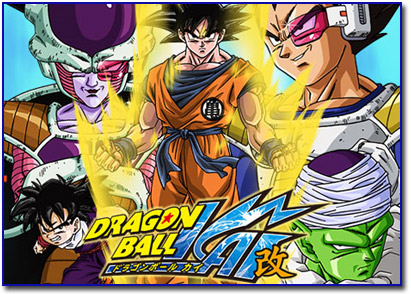 Before we go any further, let us just go ahead and answer the question you may be asking yourself: What the heck is DragonBall Kai...?
DragonBall Kai is a "refreshed" version of the DragonBall Z TV series that began airing on Japanese television on 05 April 2009 on Fuji TV at 9:00 am. While there are many new elements and adjustments to the series, in a nutshell it is an updated version of the original DBZ TV series that has been brought up to HD resolution, completely re-voiced by the original voice cast, re-scored with all-new music, and condensed into a "speedier" format. Things that it is not are a "new" series (it is the same storyline), or a replacement for the original version (the entirety of the series has been released on DVD in Japan and is readily available and in-print).
So how did this all come to be?
On 18 January 2009, a member of our own forum named "Wasted Wisher" informed us that Toei appeared to be re-drawing portions of DBZ for broadcast in high-definition. Touch-ups would include re-done background art (potentially to extend the frame for widescreen, as DBZ was originally produced in 4:3), and some type of new special effects. While this seemed like a tough story to swallow at first, fans should know that "Wasted Wisher" had provided several tidbits of news, general information, and even production materials for the DragonBall web community prior to this to substantiate information.
For around a month's time, little more came of this news.
On 06 February 2009, a member of our forum from Japan named "kei17" posted a scan from Jump that not only confirmed what had been revealed to us a month prior, but slightly expanded upon the news.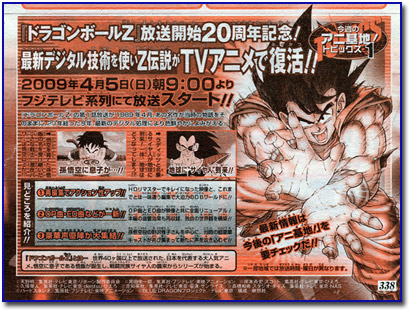 The bullet-points we took from this scan were the following:
The DBZ TV series would be receiving an extensive "refresh" for Japanese television airing
This would be part of a celebration of the 20th anniversary of DBZ
While based on the original animation production, it was being updated with new technology
This update would include extending the frames for formatting on an HD 16:9 display
The original Japanese cast would be re-grouping to re-voice the show
Sound effects would be updated
Unlike the general show, the OPs and EDs were going to be completely redone
It would begin airing on 05 April 2009 @ 9 am
There were many points of confusion at this early point in time. Notes of extending the frames led us to initially believe that there would be little-to-no cropping involved (as opposed to FUNimation's season-based sets released in North America beginning in 2007, which gained approximately 5% in the horizontal field by re-scanning the film masters, but lost approximately 20% in the vertical field by cropping the top and bottom directly in the center, universally across the entire series, to achieve a widescreen aspect ratio).
Also around this time, rumors originating on the popular Japanese message board "2chan" stated that the series would be reduced from its original run of 291 episodes down to approximately 100 episodes. While information would continue to come out to lend support to this rumor, no official communications or information sources had explicitly stated anything along these lines (in fact, it would not be until later in the month that the phrase "develop more speedily!" would come out of a Jump scan, itself still not completely describing what would be taking place with any possible cuts to the story).
On 07 February 2009 (but not discovered by general fandom for a few weeks after that), the blog We Remember Love posted up a little behind-the-scenes video from the Philippines branch of Toei Animation. The blog owner, ghostlightning, was able to take a stab at working on a frame of DragonBall Kai:
On 09 February 2009, Toei Animation's official website for DragonBall Z posted a statement about this "revival" of the series (translation courtesy of Kanzentai):
"DragonBall Z" TV Anime Revival!

20th anniversary of "DragonBall Z"! The legend of Z returns with the newest digital technology!!
Broadcasting will begin Sunday, April 5, 2009, at 9:00 am, on Fuji TV!
More information will be posted at a later date!
Additionally, "Hujio" of Kanzentai noted that the DragonBall Kai timeslot seemed to be a replacement for GeGeGe no Kitaro. Shortly after this update, animeanime.jp confirmed that Toei would be dropping GeGeGe no Kitaro in order to make room for the new version of DBZ.
On 20 February 2009, the then-upcoming issue of Weekly Shônen Jump leaked online, showcasing that this new "refresh" of the series had a name: DragonBall Kai. While there was no "new" information beyond the name (at first glance, anyway...), it was another step in the continued promotion of this version of the series.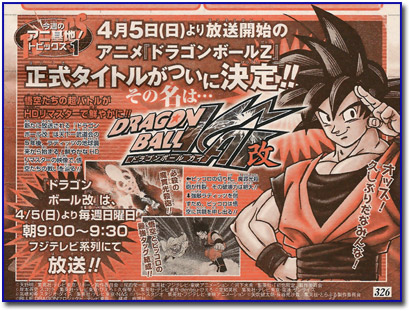 Interestingly, the "Z" was dropped entirely from the series' name (despite being a revised version of just the "Z" portion of the show). In this case, the kanji 改 means "renewed" or "revised" (which fits in with the overall goal and purpose of the production).
Closer inspection of the scan revealed, however, that the two screenshots presented in the widescreen aspect ratio appeared to be cropped. Our forum member Yi Xing Long put together the following comparison image using the Jump scan (top), FUNimation "remastered" set footage (middle), and Dragon Box (bottom).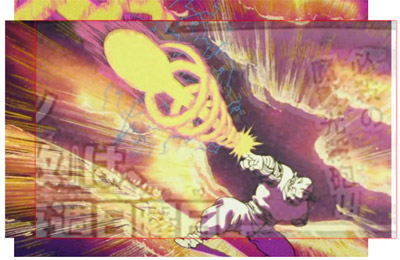 It was here that the idea of a possible "re-framing" of the series' cropping entered the picture. While the image was indeed cropped (and not exactly at a 16:9 aspect ratio), it was also not perfectly centered in its cropping. This meant that the cropping could possibly done almost in a reverse "pan-and-scan" style, where the cropping could be altered each scene depending on the context of the scene framing.
On 21 February 2009, "Wasted Wisher" popped in with the following information tidbits, noting that DragonBall Kai would contain:
- A brief look at the last moments of Bardock and Planet Vegeta
- An overview of young Goku's growing up years (Dragonball, the pre-Z period) up until his triumph over Piccolo at the Tenkaichi-Budokai.
- The all-too-brief and yet still somewhat triumphant return of FARMER WITH A SHOTGUN!

And sadly (although that really all depends on how you look at things...)
- Goku's winky has disappeared!

That's right, through the miracle of "we're just not gonna draw it anymore", Li'l Goku is no longer going to be allowed to show off "Even Littler Goku" on TV. But don't worry, they won't do anything so blatant as to digitize tighty-whiteys on him.
On 22 February 2009 (the very next day), "kei17" updated with another scan from V-Jump: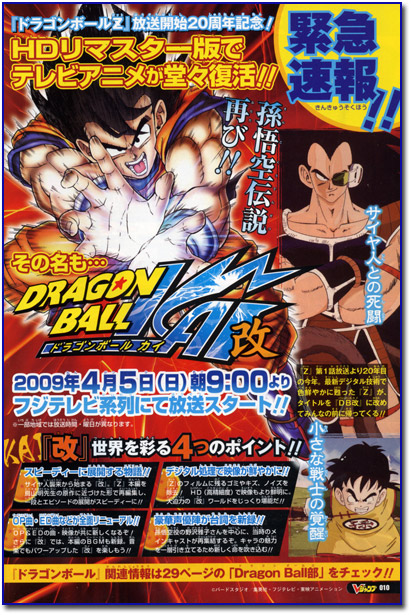 From this page, we were able to translate the following four main points:
The story will be developed speedily!
"Kai" starts from the invasion of the Saiyans. This version will be re-edited to hew more closely to Akira Toriyama's original story, so the story's development will progress all the faster!

The opening and ending songs will be completely renewed!!
The opening and ending songs will together be made anew! Furthermore, in "Kai", the background music will be newly recorded. Let's enjoy "Kai", where even the music has been powered up!!

Through digital processing, the image will be made vibrant!!
All the grime, damage and noise remaining on the "Z" film will be removed! In HD, the image will be even clearer. We've carefully made the ultra-powerful "Kai" world even more impressive!

An all-star voice cast will record the lines anew!!
The original main cast, centered around Masako Nozawa as Son Goku, will reunite, yo. They'll breathe life into the characters again, to support their appeal!!
This new information confirmed the return of the original cast (putting to rest somewhat-simultaneous rumors [including a full list of replacement seiyû] that the cast would be entirely replaced for Kai). It, however, did not confirm whether or not the series was receiving an entirely new musical score, or an update of Shunsuke Kikuchi's score from its original run (which itself was used in the 2008 Jump Anime Tour special); it would not be until mid-March that Fuji TV would confirm Kenji Yamamoto's involvement with the BGM. It also did not flat-out say "No Filler Material!", but hinted at something along these lines.
Interestingly, "Wasted Wisher" popped in once again to give us the following tidbit of information:
Don't know anything about the intro and ending song yet, or anything past episode 1.
All of the scenes that were being worked on so far are not being cropped...in fact, quite the reverse, they're being extended. The old format of the original footage is too small to fit the standard frame sizes used for anime nowadays. So all the artwork has to be extended outwards to fit the new frame sizes; this includes both the animation itself and the background art.
As we would later learn, the series was indeed being partially cropped. Our personal theory is that different branches of Toei did not necessarily know what the others were doing or responsible for. It is very possible that in the early days of this information, it may not have been clear to the employees, themselves, where this project was heading.
Later that day, "kei17" updated us with another V-Jump scan showcasing the title change of an upcoming video game. What was originally called DragonBall Z Story for the Nintendo DS had been updated with the DragonBall Kai naming convention (with a subtitle of "Saiyan Invasion"). It was now set to be released 21 May 2009, a little over a month after Kai was set to debut on television.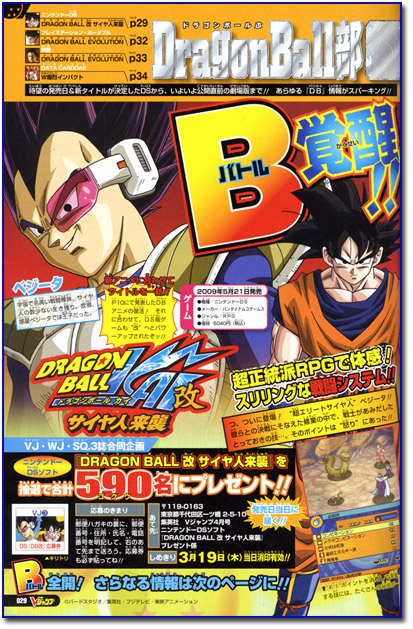 Amazon Japan later had an entry for the game, along with its cover art: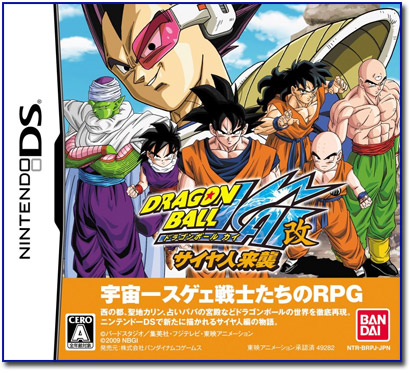 On 23 February 2009, we learned that an official website for DragonBall Kai had been launched at http://www.toei-anim.co.jp/tv/dragon_kai/. While there was very little information, it reaffirmed the legitimacy of the project and showcased the new logo in full color.
On 26 February 2009, the official website for the series announced that the "new theme song" would be premiered at the upcoming Tokyo International Anime Fair on 20 March 2009, and that the singer would be on-hand. Additionally, Masako Nozawa would be on-hand for an interview. There was no confirmation on whether or not the original theme songs would be returning; for example, would these be an updated version of either "CHA-LA HEAD-CHA-LA" or "We Gotta Power"? The wording was incredibly vague, and also did not answer the question of whether or not Hironobu Kageyama would be returning to sing the theme song.
On 28 February 2009, the first commercial for DragonBall Kai made its way online. Shortly thereafter we saw the release of a high-definition version of the 15-second commercial, and even fansubs of it (see the embedded video below). The commercial featured Masako Nozawa narrating, while a new background music tune played over top of footage from the "first episode" of DragonBall Kai.
Fans immediately jumped on the video and attempted to dissect its video quality and treatment. While the colors seemed to be touched up and general artwork felt "warm" (albeit slightly fuzzy when upscaled to high-definition), the real question was the nature of the cropping.
Our forum member Snaku put together the above comparisons. You will note that in the first shot, there is a dead-on-center crop being done to the image (exactly the same as FUNimation's season box sets). However, the second image showcases a repositioned crop moved to the top of the screen, removing the "less important" information at the bottom.
The commercial also mentioned that it would "...keep in line with Akira Toriyama's original cut." Again, while this did not expand upon with any real information the decision to or not to remove a certain amount of "filler" from the series, it heavily hinted at such.
Meantime, our forum member SSj_Rambo wrote in to let us know that Bandai would be releasing new "Real Works Warriors of the World" figures, and would also be branding these under the DragonBall Kai title (similar to the re-branding of the DS video game). Most of the merchandise for the greater DragonBall franchise would continue to be branded as Kai for the foreseeable future.
On 04 March 2009, the voice actor for Piccolo, Toshio Furukawa, updated his blog saying that they were recording lines for the first episode of DragonBall Kai. Another blog entry by DBZ keyframe animator Naotoshi Shida noted that they had just finished up the keyframe animation for the new opening theme.
On 06 March 2009, our forum member "kei17" popped in again with another new Jump scan with conclusive information regarding the series' theme songs. Both the opening and closing would be completely new songs, and would be performed by Takayoshi Tanimoto. The new opening theme would be called "Dragon Soul", while the new closing theme would be called "Yeah! Break! Care Break!" (both written out in English).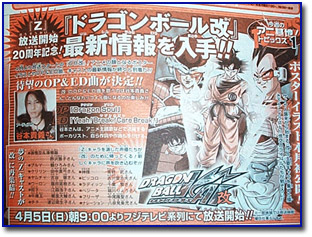 When the official website for Kai updated with this information, it listed the kana ヤブレカブレ after the closing theme. As a bit of background, the title "CHA-LA HEAD-CHA-LA" is a bit of a play on words, with the phrase hetchara meaning "carefree". In this case, "Yeah ! Break! Care Break!" is a play on the phrase yaburekabure, meaning "utter desperation".
The Jump scan also listed out a voice cast for the series. This cast listing, however, included several minor roles while excluding comparatively-more-important roles. For example, Chiaotzu was listed with no accompanying Tenshinhan, yet Gyû-Maô is credited (despite barely appearing), and Freeza is also credited (despite not appearing for quite some time in the series). Additionally, Chi-Chi was to be performed by her replacement voice actress (Naoko Watanabe, as opposed to the original Mayumi Shô). The cast as listed was:
Son Goku & Son Gohan

Masako Nozawa

Bulma

Hiromi Tsuru

Kuririn

Mayumi Tanaka

Yamcha

Tôru Furuya

Oolong

Naoki Tatsuta

Chiaotzu

Hiroko Emori

Gyû-Maô

Daisuke Gôri

Chi-Chi

Naoko Watanabe

Kami-sama

Takeshi Aono

Piccolo

Toshio Furukawa

Raditz

Shigeru Chiba

Vegeta

Ryô Horikawa

Freeza

Ryûsei Nakao

Narration

Jôji Yanami
By excluding characters like Tenshinhan and Kame-Sen'nin, we were unable to obtain any information on replacement voices for characters whose original seiyû had passed away (regardless of whether or not they had a formal "replacement" voice used already in other spin-offs).
On 09 March 2009, "Wasted Wisher" told us that Raditz was to die by episode three of Kai, as opposed to the very beginning of episode five as seen in the original broadcast version. This gave more credit to the "less filler" rumor, and backed up the "more speedily" statement in official publications.
On 11 March 2009, the official website for DragonBall Kai updated with information about the Tokyo International Anime Fair. We had already known that on March 20th, during the fair, the singer for the theme song to DragonBall Kai would appear, and Masako Nozawa would be on-hand for an interview. The new update confirmed these points with even more information. Tickets to the event called "The World of DragonBall Strikes Back!" would be passed out beginning at 10:00 am that day. The event, taking place from 11:00 to 11:30 am, would include a performance of the new opening theme ("Dragon Soul") by singer Takayoshi Tanimoto. In addition to this and Masako Nozawa, Hiromi Tsuru (Bulma) and Toshio Furukawa (Piccolo) would also be appearing at the event.
On 12 March 2009, our forum member "kei17" informed us that Fuji TV's website had announced that the background music score for DragonBall Kai would be composed by Kenji Yamamoto. While the original score by Shunsuke Kikuchi was indeed getting a replacement (as the first 15-second commercial hinted at), Yamamoto himself has approximately twenty years' involvement with the franchise. Yamamoto worked on the arrangement of many theme songs for both the DBZ TV series (such as "CHA-LA HEAD-CHA-LA") and movies (such as "Hero (Kimi ga Hîrô)"). Additionally, Yamamoto has composed music for dozens of DragonBall video games over the years, all the way from games in the Super Butôden series up through current games like Burst Limit.
Also on March 12th, Toshio Furukawa once again updated his blog divulging that Masaharu Satô would be playing the role of Kame-Sen'nin. Satô had briefly played the role in DBZ Movie 13, and had done many other side characters and one-off recordings for returning characters (such as Shenlong and King Cold, presumably when the original voice actor was not available). Note that Kame-Sen'nin's original seiyû, Kôhei Miyauchi, passed away in 1995 just before the end of the DBZ TV series. Hiroshi Masuoka played the character throughout DragonBall GT, but Satô had been selected to play the character in DragonBall Kai.
Furukawa also posted the following picture of the group, consisting of (left to right, back to front): Masaharu Satô (Kame-Sen'nin), Ryô Horikawa (Vegeta), Toshio Furukawa (Piccolo), Shigeru Chiba (Raditz), Jôji Yanami (Narration, Kaiô-sama), Mayumi Tanaka (Kuririn), and Masako Nozawa (Son Goku, etc.).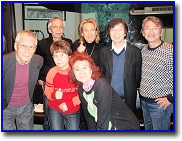 On 14 March 2009, "Wasted Wisher" popped onto our forum to clear up a few things:
See, I may have jumped the gun in assuming that there was going to be absolutely no cropping going on . Because quite frankly at this point, I'm not so sure myself anymore. That's what I get for assuming, and you know what they say about that. (Although in this case, the only "ass" in ass-ume would be me...)

It was not my intention to mislead....simply an error on my part, but I'm pretty sure I have a good explanation somewhere.

See, here's what I know for certain...when we were re-drawing the animation scenes for DB-Kai, whatever was dead-center in the old scenes was still dead center in the new, re-drawn scenes. In order to fit the new frame sizes being used, some extra bits of art had to be added to both the animated elements and background art so that there would not be any obvious blank spots in the areas where the original versions of the scene were cut off (around the edges). In other words, when the work was handed over to us, it was not "pre-cropped".

What I should have realized was that this did NOT exclude the possibility of the scenes possibly being cropped in post-production.Therefore it was presumptious of me to assume that the final product may not be cropped, because I have not yet actually seen the final product myself. All I know is that at the part of the production where I am involved, it certainly was not cropped.

So, basically, I'm just as uncertain as anybody as to whether ANY of the final footage will be cropped in any way. But because of the way the scenes were re-drawn, if the editors decide to re-position the scenes in any way, there won't be any blank spots around the edges.
Later in the same thread, "Wasted Wisher" answered a few questions about the content of episodes, confirming that the first episode of the Kai series would have some flashback material that showcased footage from the first DragonBall TV series, as well as the first DBZ TV Special with the Bardock story:
Let me see...I don't have a list handy, but so far we've re-drawn scenes from the Bardock special where Bardock faces Freeza just before Planet Vegeta explodes...baby Goku/Kakarrot landing on Earth...some scenes from Dragonball, like young Goku swinging through the trees...Goku's fight with Piccolo at the Tenkaichi Budokai...Raditz' appearance before Farmer with a Shotgun and Piccolo...and that was just episode 1.
We also did some fight scenes involving Raditz, Piccolo and Goku, up until Raditz and Goku get killed by Piccolo's Makanko-Sappo...Raditz and Goku's dying words...the Nappa and Vegeta cameo...and little Gohan being tossed at that plateau by Piccolo (which Gohan blasts to bits). Oh, and Gohan aping-out. So those are scenes from eps. 3,4, and maybe 5 and 6.
On 18 March 2009, our Japanese forum member "kei17" posted up a scan from the latest V-Jump that outlined the schedule and episode titles for the first four episodes of DragonBall Kai: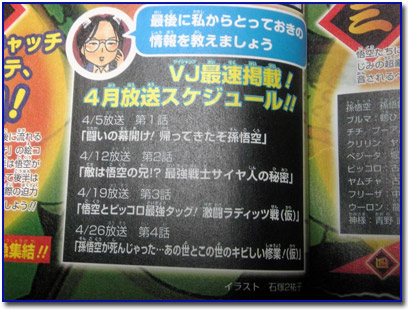 While the first and second episode titles appeared to be set in stone, the third and fourth were labeled as "Tentative Title". The air dates and episode titles (Japanese / romanization / translation) were as follows:
Episode 01
05 April 2009

「闘いの幕開け!帰ってきたぞ孫悟空」

Tatakai no makuake! Kaette kita zo Son Gokû

The curtain opens on battle! Son Goku's back [, yo]

Episode 02
12 April 2009

「敵は悟空の兄!?最強戦士サイヤ人の秘密」

Teki wa Gokû no ani!? Saikyô senshi Saiya-jin no himitsu

The enemy is Goku's [older] brother?! The secret of the Saiya, the mightiest warriors"

Episode 03
19 April 2009

「悟空とピッコロ最強タッグ!激闘ラディッツ戦(仮)」

Gokû to Pikkoro saikyô taggu! Gekitô Radittsu sen (kari)

Goku and Piccolo, the ultimate tag-team! The fierce battle against Raditz (tentative title)

Episode 04
26 April 2009

「孫悟空が死んじゃった…あの世とこの世のキビしい修行!(仮)」

Son Gokû wa shinjatta... Ano yo to kono yo no kibishii shugyô

Son Goku's dead... Arduous training in both this world and the next! (tentative title)
On 21 March 2009, our Japanese forum member "kei17" posted new scans from the latest V-Jump. While there was no new information, it continued to promote the upcoming "refresh".
It was later leaked via 2chan (and eventually with a scan as proof) that an upcoming Shônen Jump revealed that Freeza would make an appearance in the first episode of DragonBall Kai. This lined up with "Wasted Wisher" mentioning that scenes from the first DBZ TV special about Bardock's story (where Freeza plays a large role) would be used in the first episode. Additionally, the CD single for the opening theme, "Dragon Soul", would be released in May.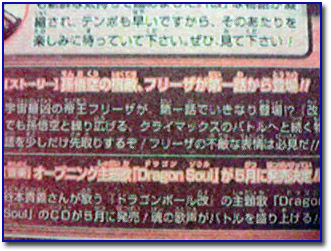 On 22 March 2009, someone who had attended the Tokyo International Anime Fair event recorded a sound-only version of Takayoshi Tanimoto's performance of "Dragon Soul" and placed it on YouTube (though it was later removed for copyright infringement).
On 23 March 2009, a trailer for the Nintendo DS game appeared online. The trailer showcases some of the scenes from the TV version commercials, and added a plethora of in-game footage.
On 31 March 2009, CDJapan put up listings for CD singles containing the new opening and ending themes for the series. Both would be receiving regular and "Limited Edition" versions retailing for ¥1200 and ¥1300 each, respectively. There had not yet been any full details about additional tracks or "Limited Edition" extras (beyond a sticker with the closing theme). The opening, "Dragon Soul", would be released on 20 May 2009 (regular: COCC-16247 / limited edition: COCC-16273). The closing, "Yeah! Break! Care Break!" (now listed as being performed by both Takayoshi Tanimoto and Takafumi Iwasaki) would be released on 24 June 2009 (regular: COCC-16248 / limited edition: COCC-16283).
On 01 April 2009, Toei's website for DragonBall Kai listed two replacement seiyû. The first was Masaharu Satô playing the role Kame-Sen'nin (which had already been announced). The second was a completely new announcement that Hikaru Midorikawa (who had previously played the roles of both Jinzôningen #16 and Paikuhan in the series) would be taking over the role of Tenshinhan. The original actor for the character, Hirotaka Suzuoki, passed away in the summer of 2006.
On 05 April 2009, the first episode of Kai premiered on Fuji TV. The new opening theme, "Dragon Soul", contained completely new animation to go along with the new song:
The eyecatches were also completely new, drawn in the same style as the opening theme:
The ending theme, "Yeah! Break! Care! Break!" (now written as such with the four exclamation points after each individual word) also contained entirely new animation to go along with the new song:
The content of the episode was as-expected going with the information from "Wasted Wisher". Goku's genitals were indeed "censored" to a degree (either being painted over or somehow covered). The episode began with scenes from the first DBZ TV special about Bardock, and moved through various scenes from the first DragonBall TV series to bring the viewer up-to-speed with where the "Z" storyline would take place. Ignoring the "flashback" scenes, the episode covered approximately two chapters worth of material. Extraneous "filler" material was removed (such as Gohan's adventures through the forest by himself being cut immediately to him on the log with the bird and falling into the river), while other, even canonical to the manga, material was also removed (such as Raditz flying and muttering to himself about the Saiyans and "Kakarrot"). Scenes were selectively re-framed from their original animation prints to fit in with the new cropped-widescreen presentation.
On 01 May 2009, CDJapan put up a listing for yet another CD branded under the Kai label. The new Koro-chan Pack Dragon Ball Kai CD would be released on 15 July 2009 for ¥1575 under the catalogue number COCZ-1083 from Columbia. While no complete track list was available, the description noted that it would include at least the opening and ending themes, karaoke versions, and more. This 12mm CD would also come packaged with a "picture book", perhaps to help separate itself from the previous CD single releases.
On 12 June 2009, we learned via a new Jump scan that DragonBall Kai would see both a DVD and Blu-ray release in Japan: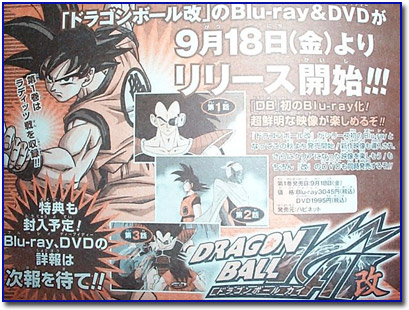 The first volume of DragonBall Kai was set to be released on 18 September 2009 for ¥3045 on Blu-ray and ¥1995 on DVD, and would contain the first three episodes of the series.
Later on in June 2009, more information slowly trickled out concerning the home release of Kai. While there would still be an individual "Volume 1" Blu-ray disc for the series, further individual releases would only be released as DVDs, while Blu-ray releases would only come in box sets. Happinet's official website for the release (in conjunction with Amazon Japan listings) detailed the first four boxes, their episode contents, prices, and more.
Happinet's website also confirmed that a fourth Blu-ray box was scheduled for release on 06 June 2010 and would contain episodes 40-49 (containing 10 episodes, as opposed to the first three sets and their 12 episodes).
It was also announced that the DVD releases would contain the same (cropped and re-framed) 16:9 aspect ratio as the broadcast airing, yet the Blu-ray releases would contain a high-definition 4:3, full-frame aspect ratio. Both the DVD and Blu-ray releases would contain a Linear PCM 2.0 stereo audio track. Extras on the first set would include a promotional video for the upcoming PS3/360 video game Raging Blast, creditless versions of the opening and ending themes, and more.
On 28 June 2009, a listing for an "Original Soundtrack" for Kai was discovered on CDJapan. Set to be released in both a "Regular" (COCX-35744; ¥2940) and "Limited Edition" (COCX-35743; ¥3150) version on 19 August 2009, the soundtrack would include TV-sized versions of the opening and ending themes, as well as 33 background music tracks. The "Limited Edition" version would also contain an exclusive three bonus tracks as well as come packaged with an "original card holder".
On 19 July 2009, episode 16 of DragonBall Kai corrected a minor mistake present in even the original Japanese version of DragonBall Z. When Gohan fights Vegeta (while Kuririn is working on focusing with the Genki-Dama), he uses an attack that is clearly the Ma-senkô first demonstrated against Nappa several episodes prior; despite this, however, he yells out "Kamehameha!" This yell was corrected to "Ma-senkô!" in the episode.
On 01 August 2009, "Wasted Wisher" reappeared with information about further censoring and episode progression. In the upcoming 28th episode of Kai, a scene in which Vegeta gives Gohan the middle-finger would be adjusted to be just a fist held up. Beyond the censoring, this scene was originally from episode 68 of DragonBall Z, showcasing the "refreshed" version of the series moving between 2-2.5 times the speed of the original.
On 02 August 2009, episode 17 of DragonBall Kai incorporated its first "insert song". Performed by Saki Oshitani and included on the Yeah! Break! Care! Break! CD single, "Over the Star" was played in conjunction with the heroes picking up the dead remains of their friends.
In early August 2009, we learned of five new voice replacements for DragonBall Kai via the series' official website:
KEWI
With Kôji Totani passing away in 2006, Eiji Takemoto would be stepping in to take over the role. Takemoto had stepped up to take over the role as Namu in Sparking! METEOR back in 2007 with the passing of Kaneto Shiozawa in 2000.

DODORIA
Yukitoshi Hori (who also played #19, Sansho in DBZ Movie 1, and Medamatcha in DBZ Movie 4) is alive and well, but would be be replaced by Takashi Nagasako for Kai.

ZARBON
In a similar case, Sho Hayami (who also played Sauza in DBZ Movie 5) would be replaced by Hiroaki Miura.

CARGO
Dende's little brother, killed by Dodoria in the anime, was originally performed by Tomiko Suzuki, who passed away in 2003. Taking over the brief role would be Satomi Satô.

DENDE
The little Namekian that would go on to become Earth's new God was also previously played by Tomiko Suzuki, and would be replaced in the new series by Aya Hirano, a moderately-prolific voice actress.

In late August 2009, a new "Song Collection" album for DragonBall Kai was announced. Due out soon in October, early descriptions noted it would contain theme songs for Kuririn, Super Saiyans, and Vegeta. A full track listing was released in September.
In September 2009, we learned that all five characters of Ginyu-Tokusentai would receive voice replacements:
Ginyu: Katsuyuki Konishi replacing Hideyuki Hori

Jheece: Daisuke Kishio replacing Kazumi Tanaka

Butta: Masaya Onosaka replacing Yukimasa Kishino

Recoome: Seiji Sasaki replacing Kenji Utsumi

Gurd: Yasuhiro Takato replacing Kôzô Shioya
Also that month, the series' official website confirmed that the voice of Nail would shift from Katsuji Mori to Taiten Kusunoki. While not announced, episodes of the series that month also noted a shift in the voice of Appule from Yûji Machi to Takahiro Yoshimizu.
On 18 September 2009, the first volume of DragonBall Kai was released on DVD and Blu-ray in Japan (in both cases as an individual volume, though the remaining of the series would be individual-disc-only on DVD, and box-set-only on Blu-ray). The DVD placed extremely low on the Oricon charts, while the Blu-ray came in at number seven for the week on its respective side.
Later that month, it was revealed that the DragonBall Kai Song Collection was delayed from 21 October 2010 to 04 November 2010, and its cover art was also debuted: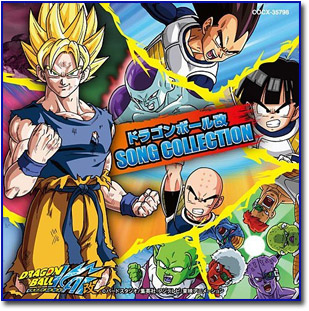 At the very end of September 2009, a second "Original Soundtrack" for the series was listed via online retailers. With a catalogue number of COCX-35922, it was set for release on 18 November 2010, would retail for ¥2940, and would contain "over thirty" BGM tracks from the show. Mid-October brought us the cover art for the upcoming disc: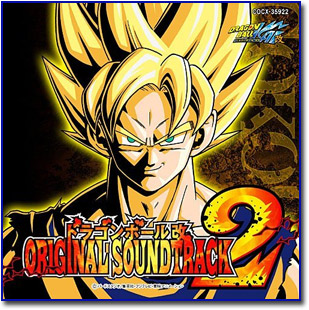 On 18 October 2009 and 25 October 2009, episodes 28 and 29 of DragonBall Kai incorporated its next insert song — performed by all five voice actors for its respective team was "Take the Stage!! Ginyu Special Squad!!".
On 20 December 2009 and 17 January 2010, episodes 37 and 40 of DragonBall Kai incorporated its next insert song. Performed by Demon Kakka, "Only a Chilling Elegy" was used in conjunction with Freeza and his horrific acts and demeanor.
In mid-January 2010, various online retailers began to post track listings for three "Koro-chan Pack" collections for the series. These mini-albums would collect previously-released songs (with the exception of one karaoke version of a previously-released vocal song closing out each disc), would retail for ¥1575 each, and would all be released on 24 February 2010.
On 17 January 2010, voice actor Daisuke Gôri passed away in Tokyo at age 57 from an apparent suicide. Known for his many roles, he would ultimately be replaced for the remainder of the series. The roles of Gyû-Maô (the Ox Demon King) and King Cold would go to Ryûzaburô Ôtomo (who previously played Dabra in the series), while the role of Mr. Satan would go to Unshô Ishizuka.
On 24 January 2010, episode 41 of DragonBall Kai featured two insert songs — "Saiyan Blood" was performed by Ryô Horikawa for his character of Vegeta, while "Super Ultra Dragon Soul" was performed by Takayoshi Tanimoto.
On 02 February 2010, Navarre (the parent company of FUNimation, the North American license holder for the DragonBall anime franchise) announced during their Q3 Fiscal 2010 earnings conference call that they had obtained distribution rights to the DragonBall Kai series — this would be the first of several international licensing of the new series (the company would later issue a formal press release announcing the acquisition). It was scheduled for release in the latter-half of the upcoming fiscal year. Soon afterward, FUNimation revealed their logo for the series, which included a "Z" that was not present in the original Japanese version: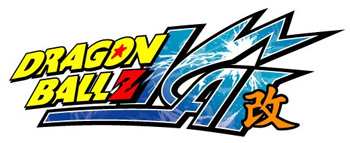 February also brought about a bit of confusion and wild speculation. Previously, the fourth Blu-ray set was listed to contain less episodes than prior sets, and even the 17th DVD (corresponding to the episodes within that fourth Blu-ray set) would only contain two episodes, seemingly bring the series to an "end" at only 50 episodes (though this was only a temporary number to be updated as production continued). Around this time, a new Digimon series was also announced — this was relevant because the series had always occupied the time slot DragonBall Kai currently held any time it was previously on the air (the series would later debut in a prime time slot on TV Asahi).
Happinet's official website for the series updated with new home release information that clarified some of this. The tentative release schedule now listed through at least 99 planned episodes, spanning across 33 individual DVDs, which carried over to 8 Blu-ray box sets.

The fourth Blu-ray set was then updated to include 15 episodes on five discs (instead of the previously-listed 10 episodes), bumping its price up to ¥19,950. DVD releases were also updated with the occasional month of two releases, though this would not be standard for every single month.
In April 2010, episode titles for upcoming episodes of the series revealed that the Garlic Jr. filler arc from the original DragonBall Z TV series would not be present in DragonBall Kai.
Later that month, "kei17" provided information from Jump detailing a new closing theme coming to the series. The new song would debut on 02 May 2010 with episode 55, the beginning of what would be classified as the "Jinzôningen & Cell" arc, and would be performed by "Team Dragon", itself a sub-group consisting of seven members from the popular idol group AKB-48.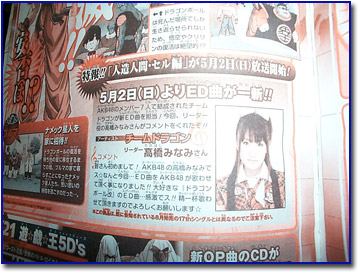 The song title would later be revealed as "Kokoro no Hane" (officially translated as "Wings of the Heart"), and would feature its own new animation during the ending credits to the show.
We later learned that a CD single for the theme would be released on 12 July 2010, but it would span across eleven different versions. Regular editions would cost ¥1260, while "Limited Edition" versions would cost ¥1600. The releases would include:
Each individual member (seven total) of "Team Dragon" (itself a hand-picked group from the larger pool of AKB48 talent) would be receiving her own version of the CD single. These individualized versions would contain a trading card with that member's image, as well as a DVD with footage of that particular member's "dubbing experience" as well as footage of the theme song being performed. The "Team Dragon" version would have a trading card with an image of all members, and DVD footage of all members. The "Miracle Card Battle" version would contain a card with an image of either Goku, Gohan, or Cell. Furthermore, first-press copies would come with a B3-sized (353 × 500 mm) poster.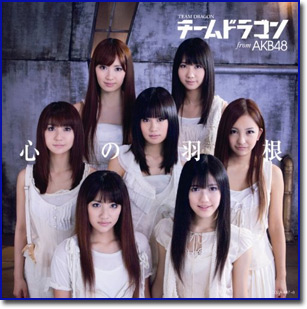 In early July 2010, Happinet once again updated their official website for the home release of the series with a planned 98 episodes to bring it through the end of the Cell story arc. The series was also officially broken up into the "Jinzoningen & Cell arc" from episode 55 onward for the home release, starting over its numbering with "Vol. 1" for that arc.
At the anime convention Otakon in July 2010, we had a chance to speak in person with voice director and actor Yûji Mitsuya, who played Kaiôshin in the DragonBall Z TV series. We asked if he was planning on or asked to return to the role if and when the new series reached the Majin Buu story arc. Interestingly, Mitsuya responded that he had inquired about it, and that he was told by the series' director: (1) they were not sure if they would be able to afford him, and (2) they were not sure, themselves, if the story would reach that far! The actor noted he would even accept a reduced pay rate to continue in the role. This was the first sign from an official source that the series' production may actually be in jeopardy.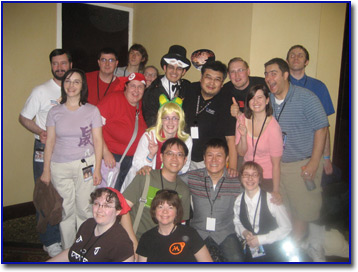 Also that month, another new CD was announced, tentatively titled "Character Song & BGM". It would be released on 22 September 2010 for ¥2940, and in addition to BGM and a TV-sized version of the new closing theme, would contain new songs for at least the characters of Cell and Trunks. The title of the disc would later be updated to "Soundtrack III & Songs" and would contain three new vocal songs, all three of which would later be used as insert songs in the show.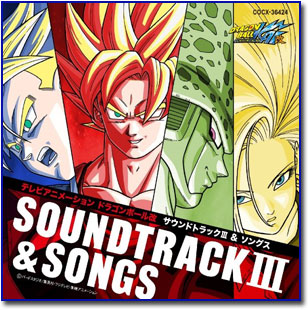 Later that month, Bin Shimada (who previously played Broli in the DragonBall Z movies) stepped in to the role of Kami-sama/God, previously played by Takeshi Aono, who had recently suffered a stroke.
In early November 2010, a new trademark for the phrase "Ultimate Butôden" (アルティメット武闘伝) was discovered by Siliconera. About a week later, Namco-Bandai officially unveiled it as the title for a new Nintendo DS game under the DragonBall Kai moniker. The game was set for release relatively soon on 03 February 2011 for ¥5040.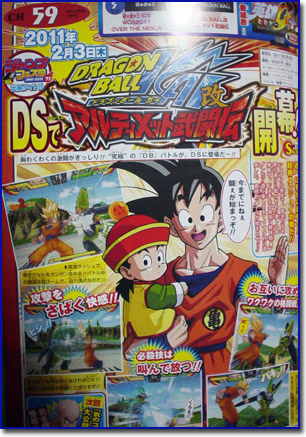 On 21 November 2010, episode 82 of DragonBall Kai featured its first new insert song in approximately forty episodes — "The Lone Warrior" was performed by Takeshi Kusao for his character of Trunks.
On 12 December 2010, episode 85 of DragonBall Kai featured two insert songs again — "My 18th Magic" was performed by cAnON. and played on the radio while Goku and friends drove along in their car, while "News of the Cell Game" was performed by Kenji Ôtsuki and played as Cell retaliated against the world's army.
Shortly thereafter in mid-December 2010, an issue of Weekly Shônen Jump revealed that the series Toriko would be receiving an anime adaptation, and it would debut on Fuji TV in April 2011 at 9:00 am, immediately before One Piece — the then-currently-held time slot of DragonBall Kai.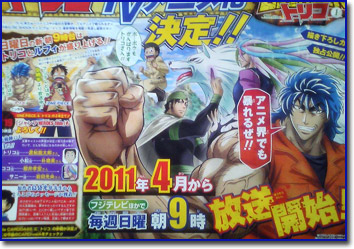 In early January 2011, two new CDs were announced for the franchise:
DragonBall Kai Original Soundtrack IV
Originally announced as a single disc retailing for ¥2960 for release on 23 February 2011, with a description that promised around thirty pieces of unreleased BGM from the series

DragonBall Kai Complete Song Collection
Announced as a single disc that would collect the 11 previously-released tracks from the DragonBall Kai Song Collection released in November 2009, the three new vocal songs from DragonBall Kai Soundtrack III & Songs from September 2010, and the current ending theme to the series ("Kokoro no Hane"); would retail for ¥2625, also for release on 23 February 2011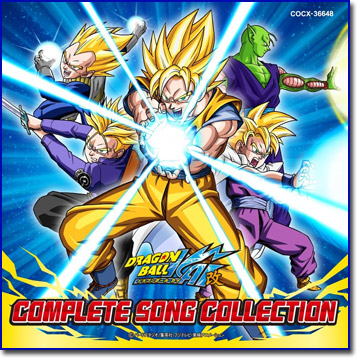 At the end of January 2011, the aforementioned DragonBall Kai Original Soundtrack IV was delayed to 23 March 2011. Within the next week, online listings for the disc were updated with a "Canceled" status. Soon after that, a completely new listing (with a new catalogue number) popped up for the same updated release date of 23 March 2011, but now as a two-disc set. Cover art for the collection popped up soon after, revealing the title had been updated to DragonBall Kai Original Soundtrack Collection (without a number), with a track listing that showcased approximately six new tracks littered among a collection of previously-released tracks from the prior three soundtracks.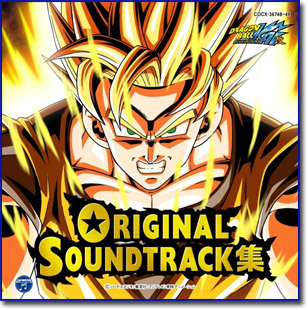 At the very beginning of March 2011, the Japanese magazine TV Pia contained an interview with Takeshi Kusao, the voice actor for Trunks. Among other comments about working on the show over the years and acting alongside Masako Nozawa, the article had two choice bits of information about the status and future of the DragonBall Kai series:
(1) Takeshi Kusao noted that he hopes, if there is an opportunity, that they can also remake the Majin Buu story arc

(2) The article specifically notes that there were only four episodes of DragonBall Kai left (which would bring the series to a close at episode 98, the end of the Cell arc)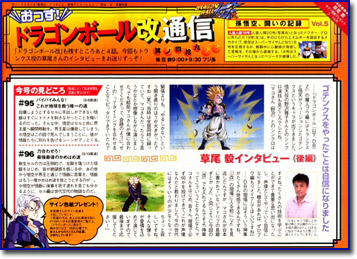 LOTS MORE NEWS SINCE THE LAST UPDATE ON THIS PAGE! REST ASSURED IT IS COMING!
UNTIL THEN, PLEASE LISTEN TO EPISODE #0252 OF OUR PODCAST FOR MORE INFO: